By Diana Wear and Daniel Barth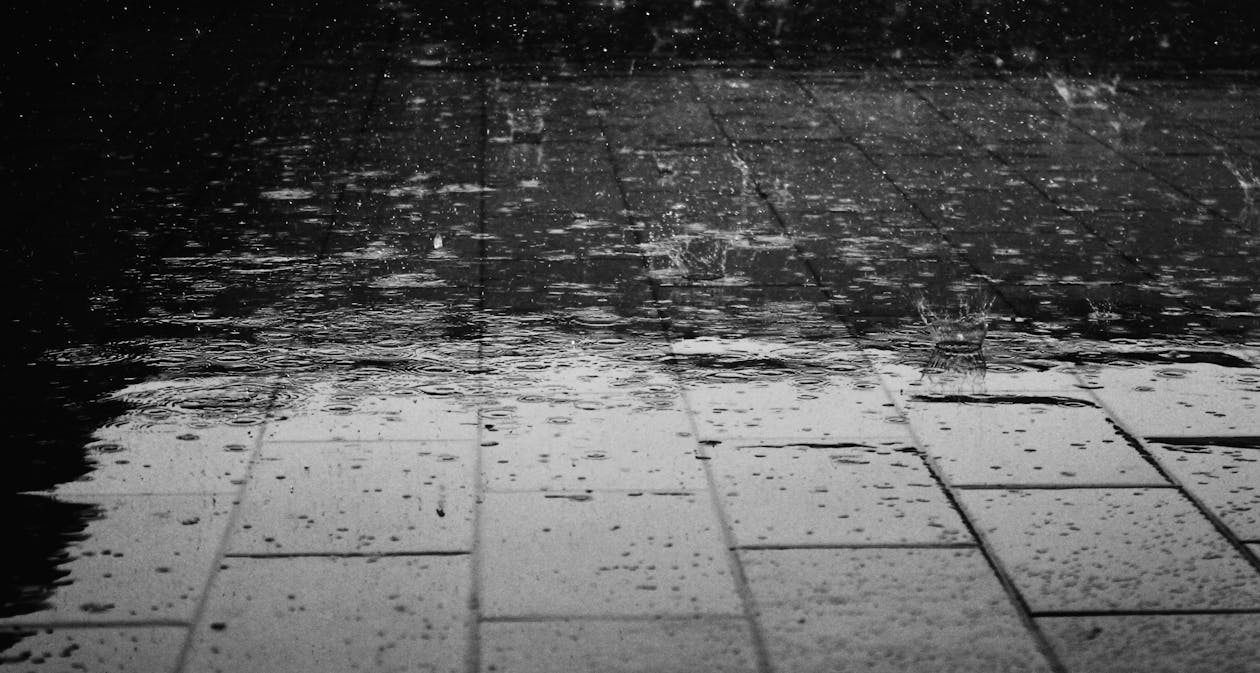 As much as we have been rejoicing over the downpour of rain this winter there is another side of the deluge—our unhoused neighbors don't have sturdy structures to protect them from the elements and the colder-than-usual climate has been hard.  A number of organizations in our city are feverishly trying to address these problems.
Read more
Left: Richmond LAND team (Valerie Jameson, Ciera Jevae "CiCi" Gordon, and Mia Carbajal) and residents of S.24th St. building (Dale Riggins and Cynthia Osorio-Hernandez) in front of Mr. Riggins' home.
Right: Image of S.24th St/Foothill Ave. in the Southside neighborhood where building is located.
Authored by Mia Carbajal and Valerie Jameson
The purchase on S. 24th Street is a culmination of the visioning and determination that took place over the past 18 months to grow Richmond LAND into a vessel for grassroots power that offers alternatives to safe and stable housing and prevents further displacement of existing residents through the Community Land Trust (CLT) model.
Read more
The COVID-19 moratorium on evictions of renters is phasing out.  As a result, we are likely to see a big increase in homelessness here in Richmond which has a large vulnerable population.
There is, however, an important program where the State of California is distributing $2.6 billion in renter and utility relief to those renters hit hardest by the pandemic. Applying for the program also provides some protection.
Read more
There is a lot of state and federal money available for renters who have fallen behind on rent and utilities. Landlords can apply for money as well. Fewer people than expected are taking advantage of this help, probably because they don't know about it or find the application process too difficult. Not everyone is aware that non-citizens can qualify for assistance.
That's why we will text bank every number we can get our hands on to educate renters and landlords about the CA COVID-19 Rent Relief program. To reach everyone, we need many volunteers to help with text banking. Will you join us? RSVP using these links:
Councilmember Eduardo Martinez meets with residents of the Castro RV encampment.
The RPA Membership met this past Spring and again in late September to explore securing greater public safety in our city. We hosted a panel of speakers who were asked to share 1) the main public safety issues facing their community; and 2) what their community might need from the RPA and how we can build a reciprocal relationship. Two speakers from Safe Organized Spaces Richmond represented our unhoused community members.
Read more
From homelessness services to tenant protections, housing issues in Richmond are hugely important. RPA's Housing Action Team (HAT) needs help from more members to work toward affordable and fair housing outcomes.
Read more
Out of all the strategies to stop the spread of COVID-19, the ability for people to isolate is one of the most obvious and impactful. The National Bureau of Economic Research found that stopping all US evictions and utility shutoffs through November of last year could have saved 164,000 lives lost to the virus. Never has there been a more urgent need to prevent individuals from sliding into homelessness. 
On March 23, the Richmond City Council passed a an urgency ordinance to enact a temporary moratorium on evictions related to the pandemic. Richmond tenants are now protected from eviction for the duration of the state of emergency and 60 days thereafter.
With SB91, the COVID-19 tenant relief act signed into law in January, California legislators also took some partial steps to help tenants across the state. The Business, Consumer Services and Housing Agency recently published resources and eligibility guidelines for renters and small landlords seeking relief through the Housing Is Key program. This information is also available in Spanish, and by phone at 1-833-430-2122.
Read more
By Claudia Jimenez, Richmond City Councilmember
On February 23, after years of planning by City staff, much discussion from City Council, and varied input from Richmond residents, the City Council voted to approve the Safe Parking Pilot Program to be located at the city-owned parking lot at Barrett Avenue and 25th Street. Our vote also approved city staff's recommendation for Housing Consortium of the East Bay (HCEB) to serve as lead provider.
While council's approved location was not my first choice, I am glad we came to a decision and were able to secure $560,000 of funding for this one-year pilot project. I believe we need to leverage whatever resources we have to better serve Richmond's many residents who are experiencing homelessness and the community as a whole. 
Richmond residents who are interested in working with us to make the project successful can reach out to me at [email protected], and we will connect you to opportunities.

Read more
By Sue Wilson

The Richmond City Council is now setting the terms for the Safe Parking Pilot Program, a one-year pilot program that will provide a secure, professionally-managed location for those living in RVs or cars in Richmond. The project is funded by in-lieu fees that the city has collected from developers ($300,000) and by a grant from Contra Costa County ($260,000).
The City Council must choose a location and a management team.  At least three sites are still being considered: Hilltop Mall, the Civic Center parking lot, and a vacant-city own lot across from the Greater Richmond Interfaith Program (GRIP) offices on 22nd Avenue.  City staff have recommended that the Housing Consortium of the East Bay, which runs a similar program in Oakland, manage the site.
In making their decisions, Councilmembers might take the following factors into account:
Transparency -- At City Council meetings and in his email newsletter, Tom Butt has been promoting the former Hilltop Mall as the location.  According to Mayor Butt, the site is being purchased by Prologis, a logistics company, and that company is willing to host the car and RV community on the property and donate an additional $250,000 towards its management. One thing Mayor Butt has not explained is why Prologis has made this offer. Are they expecting something from the city in return? The last time a corporation came to Richmond bearing gifts, the terrible trade-off Mayor Butt and others agreed to was allowing a housing development to be built on top of the polluted AstraZeneca site. So we are asking Mayor Butt directly, are there any strings attached to the Prologis offer? 
Read more
As the Bay Area struggles with a crisis in affordable housing, there has been a spike in people living in vehicles, including recreational vehicles (RVs). As RVs crop up, East Bay cities are looking at various ways to accommodate – or discourage – them.
For example, in June, Mountain View voted to enact several restrictions on motor homes and RVs, including effectively banning overnight parking (from 2-6am) on large motor homes and trailers. Similarly, Palo Alto is requiring people move vehicles on public roads every three days.
Then a few months ago, Berkeley sent shockwaves through the East Bay when it voted to pass an ordinance banning the overnight street parking of RVs, a move that would affect the 200 or so RVs in the city. Facing public outcry, and concern from neighboring Oakland, the city agreed to delay implementation of the ordinance. Now Berkeley is considering allowing a limited number of RVs to stay under a new permitting process, which would prioritize those with special needs, among others. The city has also approached the school district to inquire whether school lots can accommodate RVs for those with children attending schools in Berkeley.
Oakland, in contrast, opened the Bay Area's first safe parking location for RVs last month as part of a new pilot program. The lot, near the Coliseum, includes security, a site manager, and portable toilets and wash stations. There is plan to bring in mobile shower trucks every week. The site, which will cost $600,000 per year to maintain, is the first of several that the city is considering. The program will allow RVs to park for six months, with the goal of getting people into permanent housing. Not everyone will qualify for the program, however; its is invitation-only for Oakland residents, and people who live in inoperable RVs and those with children under 18 will not qualify.
A similar plan may come to Richmond as well. In October 2018, Richmond Councilmember Melvin Willis introduced an item to instruct the City to study the feasibility of establishing an RV park to accommodate the increasing number of unhoused people living in vehicles. The study has been completed and should be released shortly. The establishment of such a safe and humane RV park in Richmond is one of the priorities of the Richmond Progressive Alliance's Housing Action Team. According to Daniel Barth (see interview below) such as park "would provide a place to safely park and establish a stable community for the most secure of the city's unsheltered population, which means people living in RVs with their amenities."